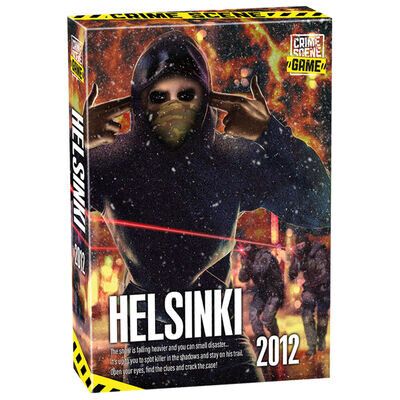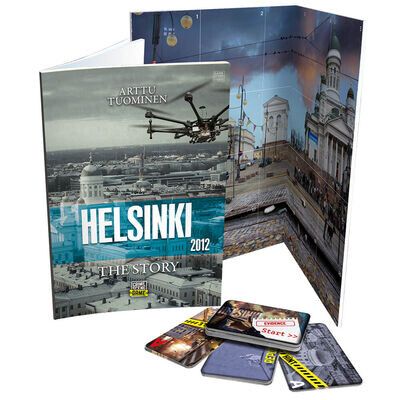 Crime Scene Game: Helsinki 2012
Boxed Escape Room
$28.95
Helsinki is one of the four original Crime Scene Games. It is a mystery solving game that combines three main elements:
1) A modern mystery story written by professional crime author Arttu Tuominen.
2) Finding details from a "Hidden image" picture.
3) More or less classic puzzle solving. The puzzles range from single to four card ones, and from light to quite heavy.

Players can use hints to help with the solving, but it costs them Reputation cards. Giving a wrong answer also makes the players lose a Reputation card. The more Reputation Cards the players have left at the end, the easier it is for them to follow the "Hunch" found on the remaining cards, and ultimately choosing the correct option in the "Final Choice" The high age recommendation comes from a few graphic details in the story. These can be skipped by parents playing with their children (12+), as long as they are aware such exist in the game.
Recommended age: 18+
Players: 1-4
Game Time: 2-4 hours
SKU: 10000-55