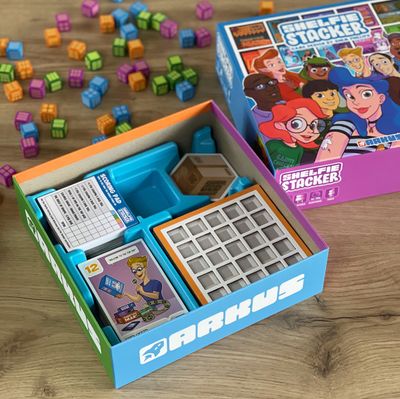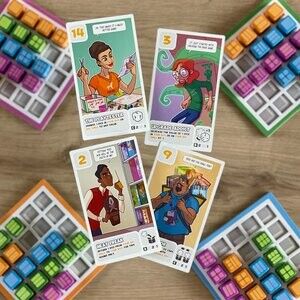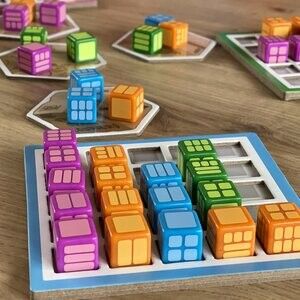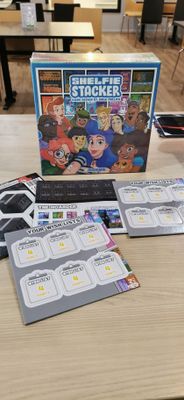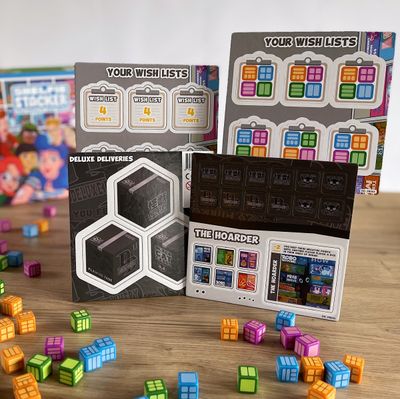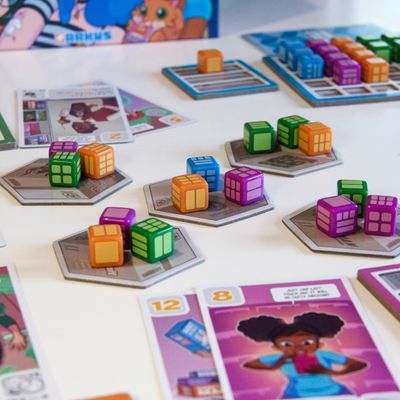 Shelfie Stacker
$49.00
GRAB'EM & STACK'EM
Compete to collect and build the most illustrious board game collection!
1 - 4 Players // 25+ minute playtime // Ages 13+
The game is played over the course of 7 rounds. Each round, groups of 3 dice are randomly rolled and placed into piles. These dice represent groups of board games. From their hand of 8 character cards, players must select 1 card to play facedown.

These cards will not only determine turn order, but also provide a one-time ability to help players better stack their shelf. There are specific rules around how dice can be placed into players' shelves, so careful planning is required. At the end of 7 rounds, the player with the best shelfie stack wins!
Mechanics:
Dice Placement
Deck Building
Hand Management
Variable Phase Order
Components for Base Game:
Dice (x88, 22 of each), Shelf of Shame Dashboards (x4), Big Shelf Dashboards (x4), Dice Bag (x1), Decks of Character Cards (x4 decks of 16), Shelfie Sidekick Cards (x4), First to Claim Cards (x12), End of Game Cards (x12), Delivery Boxes (x6), Point Scoring Reference Cards (x4), Scoring Pad (x1)

SKU: 10000-9