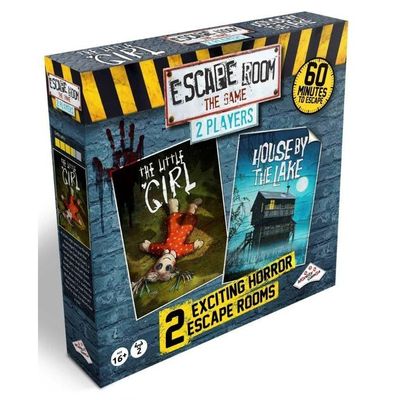 Escape Room the Game 2 Players - The Little Girl & House by the Lake
Exit The Game
$29.95
Keep your cool in a race against the clock! Feel the tension of an Escape Room in your own living room!
Now available to play an Escape Room the Game for 2 persons at home or on holiday! Not having to invite family or friends to play this game! You can play this game with the chrono decoder of the base game or family edition or download the decoder in the app.
In this challenging 2-Players version of the world famous Escape Room The Game, you and a team mate are going to solve puzzles and find hidden instructions. The game is going to be tense, as you only have 60 minutes to escape.
In this game, you are either going to win together or lose together. Teamwork is the only key to success! If you have never played an Escape Room before, then prepare for a completely new experience.
Recommended age: 16+
Players: 1-2
Game Time: 60 minutes
SKU: 10194